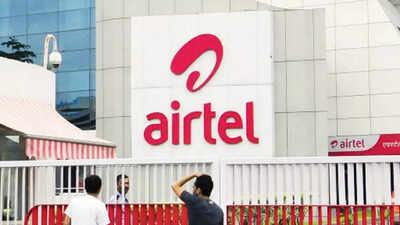 Telecom service provider Airtel has silently introduced three new prepaid recharge plans for its customers. What's different with these new plans are that they come with a talktime amount unlike the unlimited calls and data benefits from unlimited plans. Also, the plans are aimed for users who don't want to recharge with unlimited prepaid plans.
Airtel new prepaid plans: Price and benefits
The company has introduced three new prepaid plans that are priced at Rs 99, Rs 109 and Rs 111. As mentioned, these plans come with talktime and also offer some amount of data.
For instance, the Rs 99 plan comes with Rs 99 talktime along with 200MB data and 28 days of validity. Users will be able to make local/STD calls at the rate of 2.5 paise per second. The SMS will cost Re 1 for local and Rs 1.5 for STD.
Similarly, the Rs 109 prepaid plan also comes with Rs 99 talking, 200GB data. However, the validity increases to 30 days instead of 28 days. The calling charges also remain the same as the Rs 99 plan.
The Rs 111 prepaid plan also comes with the same set of benefits which includes Rs 99 talktime, 200GB data. Except, it offers 1 month of validity. Which means, the next date will be the same every month. For example, if you've recharged the Rs 111 plan on July 6, the next recharge date will be August 6, September 6 and so on.
FOLLOW US ON SOCIAL MEDIA
FacebookTwitterInstagramKOO APPYOUTUBE
!(function(f, b, e, v, n, t, s) {
window.TimesApps = window.TimesApps || {};
const { TimesApps } = window;
TimesApps.loadFBEvents = function() {
(function(f, b, e, v, n, t, s) {
if (f.fbq) return;
n = f.fbq = function() {
n.callMethod ? n.callMethod(…arguments) : n.queue.push(arguments);
};
if (!f._fbq) f._fbq = n;
n.push = n;
n.loaded = !0;
n.version = '2.0';
n.queue = [];
t = b.createElement(e);
t.async = !0;
t.src = v;
s = b.getElementsByTagName(e)[0];
s.parentNode.insertBefore(t, s);
})(f, b, e, v, n, t, s);
fbq('init', '593671331875494');
fbq('track', 'PageView');
};
})(
window,
document,
'script',
'https://connect.facebook.net/en_US/fbevents.js',
);if(typeof window !== 'undefined') {
window.TimesApps = window.TimesApps || {};
const { TimesApps } = window;
TimesApps.loadScriptsOnceAdsReady = () => {
var scripts = ['https://static.clmbtech.com/ad/commons/js/2658/toi/colombia_v2.js',
'https://www.googletagmanager.com/gtag/js?id=AW-877820074',
'https://imasdk.googleapis.com/js/sdkloader/ima3.js',
'https://tvid.in/sdk/loader.js',
'https://timesofindia.indiatimes.com/video_comscore_api/version-3.cms',
'https://timesofindia.indiatimes.com/grxpushnotification_js/minify-1,version-1.cms',
'https://connect.facebook.net/en_US/sdk.js#version=v10.0&xfbml=true',
'https://timesofindia.indiatimes.com/locateservice_js/minify-1,version-14.cms'
];
scripts.forEach(function(url) {
let script = document.createElement('script');
script.type="text/javascript";
if(!false && !false && !false && url.indexOf('colombia_v2')!== -1){
script.src = url;
} else if (!false && !false && !false && url.indexOf('sdkloader')!== -1) {
script.src = url;
} else if (!false && (url.indexOf('tvid.in/sdk') !== -1 || url.indexOf('connect.facebook.net') !== -1)) {
script.src = url;
} else if (url.indexOf('colombia_v2')== -1 && url.indexOf('sdkloader')== -1 && url.indexOf('tvid.in/sdk')== -1 && url.indexOf('connect.facebook.net') == -1){
script.src = url;
}
script.async = true;
document.body.appendChild(script);
});
}
}