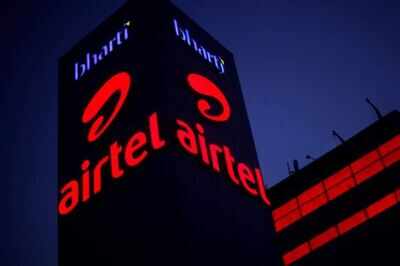 Bharti Airtel has announced an agreement with Amazon Web Services (AWS) to deliver cloud solutions to large enterprises and SMEs in India. With this partnership, Airtel will build cloud solution services and will offer AWS services including Windows on AWS, SAP on AWS, VMware Cloud on AWS, database migration, and security and risk governance solutions.
Airtel Cloud will also use AWS services for analytics, data warehousing, Internet of Things (IoT), and machine learning (ML) in order to help legacy businesses migrate to the cloud.
"As part of their cloud adoption journey, enterprises are looking for agility, faster migration from legacy systems, and want to work with trusted partners who have the experience and depth in doing this. This collaboration brings AWS, the world's leading cloud platform, together with Airtel's deep reach and proven expertise in handling network, data centers, security, and cloud as an integrated solution." said Harmeen Mehta, CIO & head – Cloud and Security Business, Bharti Airtel.
Airtel is also an AWS Direct Connect Delivery Partner. "AWS Direct Connect is a cloud service solution that makes it easy to establish a dedicated network connection from a customer's premises to AWS, providing customers with increased bandwidth throughput, consistent network performance, and private connectivity," said Airtel in a statement.
"This collaboration gives customers a single point of contact when dealing with complex migrations or custom-built solutions. Airtel has demonstrated a strong commitment to our shared customers, and we look forward to continuing working with them to bring innovative solutions to market,' said Puneet Chandok, president, commercial business, India and South Asia, Amazon Internet Services.