As
Aryan Khan
gets ready to come home tomorrow, parents
Shah Rukh Khan
and
Gauri Khan
are going all out to give him a warm welcome.
Our photographers got you the visuals of members of the Mannat staff decorating the house with lights. Men were spotted decorating the terrace of the plush sea-facing bungalow as they got ready for Aryan's arrival home this evening.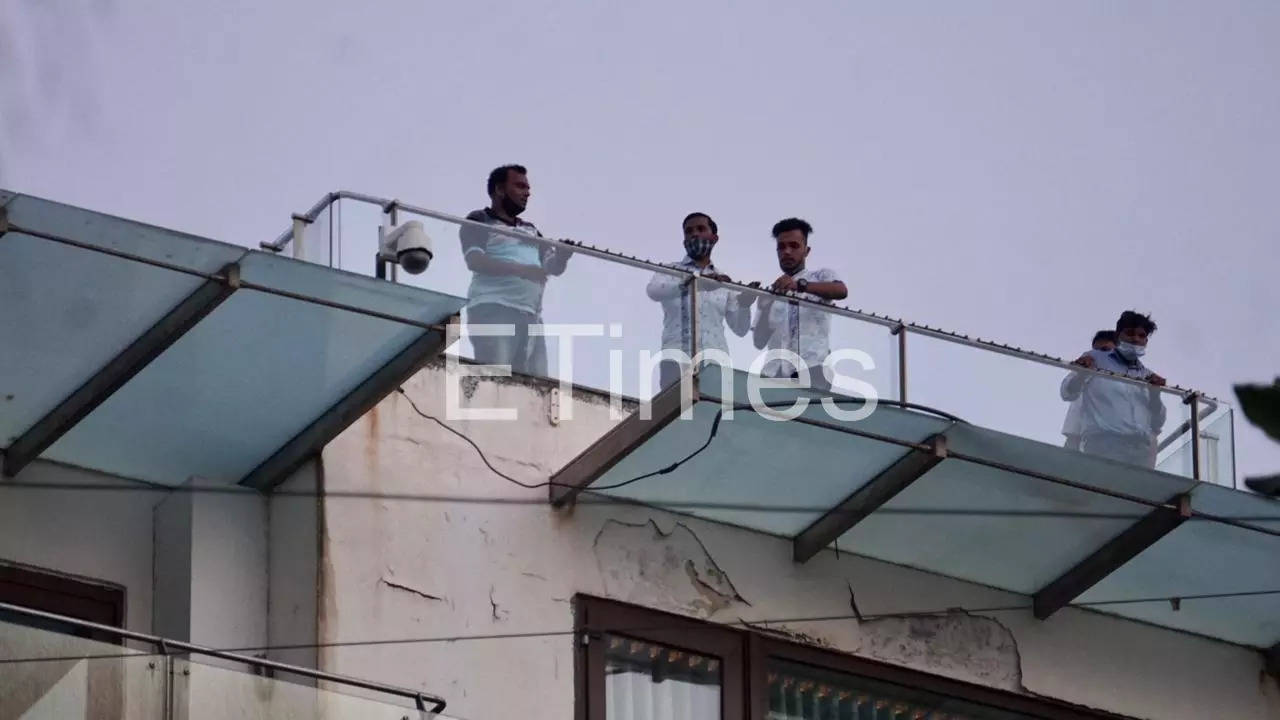 Pic: Gurujeet Singh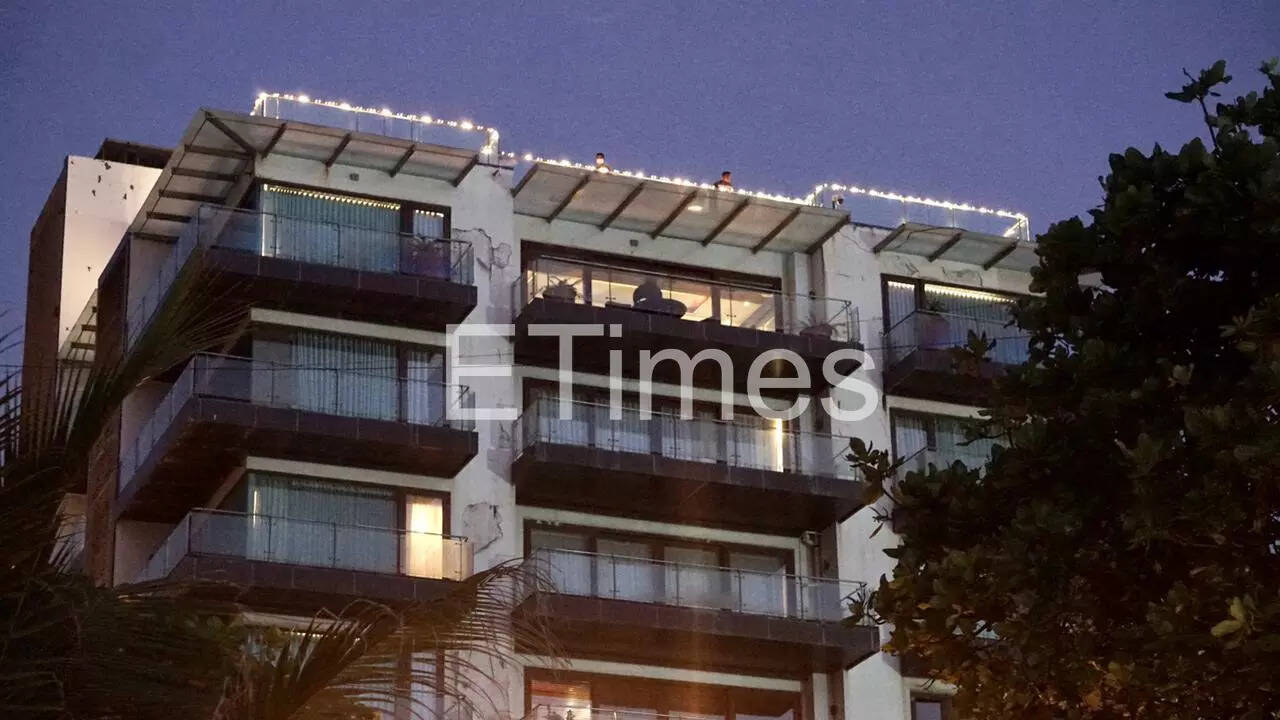 Pic: Gurujeet Singh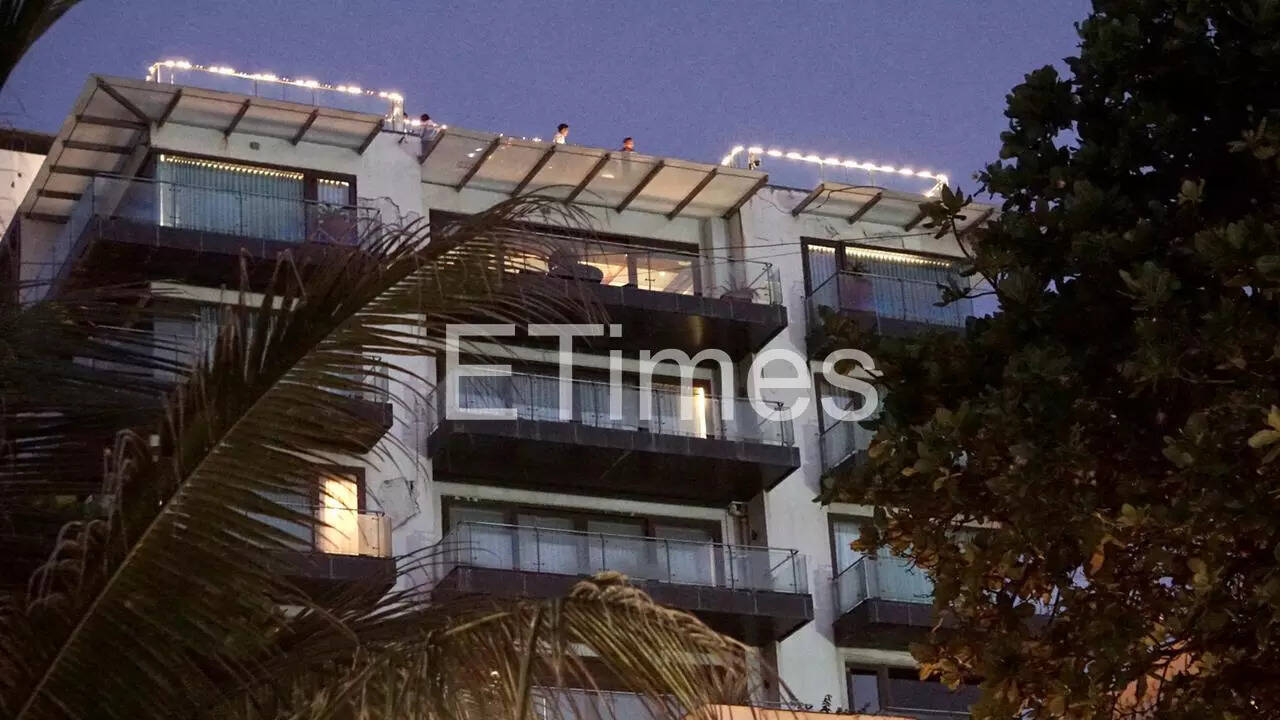 Pic: Gurujeet Singh
While the star kid was expected to walk out of Arthur Road Jail, late Friday evening, a little delay in paperwork for his release lead to him spending another night behind bars.
Arthur Road Jail superintendent, Nitin Vayachal said in a statement to the media, "Bail box has opened for the last time at 5.30 pm today. Rules will not b changed for anyone."
The jail superintendent further added that Aryan will not be released today, but will be released tomorrow morning.

Actress and family friend, Juhi Chawla, who stood as surety and signed the relevant documents, said in a statement to ANI, " I'm just happy that it's all over and Aryan Khan will come home very soon. I think it's a big relief for everybody."
Following the court's order and the completion of the legal proceedings, the bail papers were then sent to the jail authorities for processing. However, according to news portals, the physical copy of the release order was dropped in the bail box after the stipulated time.
Waychal said to ANI, "A physical copy of the release order has to be put into the bail box outside Arthur Road Jail for the release. The jail officials wait until 5.35 pm for this."
The Bombay High Court granted bail to Aryan, with a Rs 1 lakh bond, as per the orders issued on Friday.