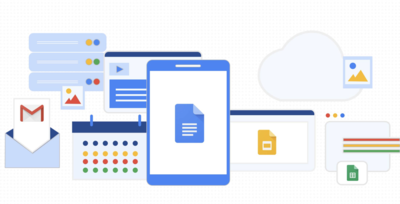 Google has announced that it is soon going to roll out various features to Google Docs, Sheets, and Slides mobile apps for both Android and iOS users. These features have been available for on the web, and are now available on mobile as well.
Google Docs
Google Docs will now support link previews. This means when users click on a link in Docs, they will see a card with dynamic information about the content — including the owner, latest activity for Drive files, titles and descriptions of public links and a visual thumbnail. This feature is already available on iOS and will be rolling out to Android over the coming weeks, said Google.
Another feature that is coming to Google Docs app is Smart Compose. This feature makes use of Google AI to help users create documents faster and with less grammatical errors. This feature is set to rollout to G Suite customers over the next few weeks, on both Android and iOS.
Google Slides
Google is rolling out a new vertically scrollable stream of slides that users can pinch-to-zoom. This new view is said to help users to review slides faster, and easily switch to editing or presenting content, said Google. This feature is also coming to both Android and iOS, however, it will first come to Android in the next few weeks and then on iOS over the coming months.
Common features for Google Docs, Slides and Sheets
Google is also rolling out support to edit, comment, and collaborate on Microsoft Office files using Docs, Sheets, and Slides on mobile apps. This functionality will also first come to Android in the next few weeks and iOS later this year.
Also, it will be improving the user interface for comments and action items in Docs, Sheets, and Slides on mobile. This is already available on Android and will be rolling out to iOS in the coming months.
Lastly, instead of receiving individual email notifications when a user is mentioned in a comment in Docs, Sheets, or Slides, they will now see an up-to-date comment thread in Gmail, and they will be able to reply or resolve the comment, directly within the message.