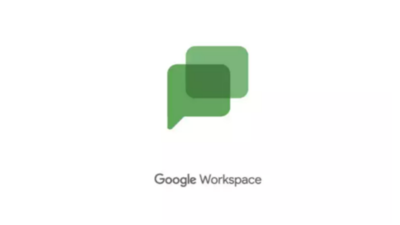 Google recently announced that it will shut down its classic Hangouts app for free users in November this year. The company also adds that the chats will be migrated to the Google Chat app. The tech giant said that the free, personal accounts that are still using the old Hangouts on Android and iOS, will soon start seeing an upgrade screen that will prompt them to switch to Chat in the Gmail app or the mobile Chat clients on the platforms. Now an online report suggests that the company has already started the process of shutting down the app.
According to a report by 9to5Google, many Android and iOS users are now not able to access the Hangouts app. The report adds that this is the first phase of shutdown and it is impacting the Hangout mobile apps that have not seen any major feature updates in years.
Along with Android and iOS, Google has also started disabling the Hangouts Chrome desktop extension and this month the classic Hangouts will also stop working in the web Gmail's sidebar.
The company is also prompting the web users on Gamil to switch to Google Chat. Google has also said that as part of the migration of conversations from Hangouts to Google Chat, some conversations or portions of conversations won't automatically migrate from Hangouts to Chat. We will email impacted users with more information around September 2022.
Google also mentioned, after October 2022, Hangouts on the web will be turned down and Hangouts data will be deleted. We encourage users who wish to keep their Hangouts data to use Google Takeout and download a copy before November 2022.
FOLLOW US ON SOCIAL MEDIA
FacebookTwitterInstagramKOO APPYOUTUBE
!(function(f, b, e, v, n, t, s) {
window.TimesApps = window.TimesApps || {};
const { TimesApps } = window;
TimesApps.loadFBEvents = function() {
(function(f, b, e, v, n, t, s) {
if (f.fbq) return;
n = f.fbq = function() {
n.callMethod ? n.callMethod(…arguments) : n.queue.push(arguments);
};
if (!f._fbq) f._fbq = n;
n.push = n;
n.loaded = !0;
n.version = '2.0';
n.queue = [];
t = b.createElement(e);
t.async = !0;
t.src = v;
s = b.getElementsByTagName(e)[0];
s.parentNode.insertBefore(t, s);
})(f, b, e, v, n, t, s);
fbq('init', '593671331875494');
fbq('track', 'PageView');
};
})(
window,
document,
'script',
'https://connect.facebook.net/en_US/fbevents.js',
);if(typeof window !== 'undefined') {
window.TimesApps = window.TimesApps || {};
const { TimesApps } = window;
TimesApps.loadScriptsOnceAdsReady = () => {
var scripts = ['https://static.clmbtech.com/ad/commons/js/2658/toi/colombia_v2.js',
'https://www.googletagmanager.com/gtag/js?id=AW-877820074',
'https://imasdk.googleapis.com/js/sdkloader/ima3.js',
'https://tvid.in/sdk/loader.js',
'https://timesofindia.indiatimes.com/video_comscore_api/version-3.cms',
'https://timesofindia.indiatimes.com/grxpushnotification_js/minify-1,version-1.cms',
'https://connect.facebook.net/en_US/sdk.js#version=v10.0&xfbml=true',
'https://timesofindia.indiatimes.com/locateservice_js/minify-1,version-14.cms'
];
scripts.forEach(function(url) {
let script = document.createElement('script');
script.type="text/javascript";
if(!false && !false && !false && url.indexOf('colombia_v2')!== -1){
script.src = url;
} else if (!false && !false && !false && url.indexOf('sdkloader')!== -1) {
script.src = url;
} else if (url.indexOf('colombia_v2')== -1 && url.indexOf('sdkloader')== -1){
script.src = url;
}
script.async = true;
document.body.appendChild(script);
});
}
}