The week gone by was an eventful one in the showbiz industry. In the late hours of the evening on January 17, South actor
Dhanush
and
Rajinikanth
's daughter
Aishwaryaa
announced their separation on Instagram after 18 years of togetherness. Shocking as it was, social media went into a frenzy with a myriad of reactions – some expressed shock and lamented about the broken marriage, others speculated what went wrong between the apparently happy couple. Fans of the star couple could not fathom how a relationship that started with so much promise, can fizzle out after such a long time spent together and having two kids to parent.
No one quite understands how and why and when a 'once madly in love' couple falls apart. To say that modern love is messed up won't be completely wrong after all. To quote Deepika Padukone's character from 'Gehraiyaan', "Are we just messed up people?" Maybe we are.
Over the last three months, we have witnessed at least three (or more) celebrity breakups. Just a few hours after Dhanush-Aishwaryaa's announcement, news of 'Kedarnath' actor Nitish Bharadwaj filing for divorce after 12 years of marriage made everyone sit up and think. A week before that it was Hollywood star couple Jason Momoa and Lisa Bonet who announced that they have decided to go separate ways. Break-up announcements of Sushmita Sen-Rohman Shawl, Samantha Ruth Prabhu-Naga Chaitanya too set the tongues wagging on social media.

What is it about celebrities sharing major life updates on social media? What prompts them to choose a social platform to issue official statements about their personal lives? What impact does it have on them and their followers? We explore answers to these questions and more in this week's #BigStory.
It's amicable
Separation or divorce is never supposed to be easy, but it can be even harder when the eyes of the world are watching you. A celebrity has to factor in aspects like rumours, media coverage, division of assets, child custody and parenting and so much more. Celebrity divorces can thus be more tumultuous.
But some recent and some not-so-recent amicable separations of stars like Hrithik Roshan-Sussanne Khan, Aamir Khan-Kiran Rao, Farhan Akhtar-Adhuna Bhabani, Arbaaz Khan-Malaika Arora, Arjun Rampal-Mehr Jessia, Anurag Kashyap-Kalki Koechlin prove that not all break-ups need to be ugly.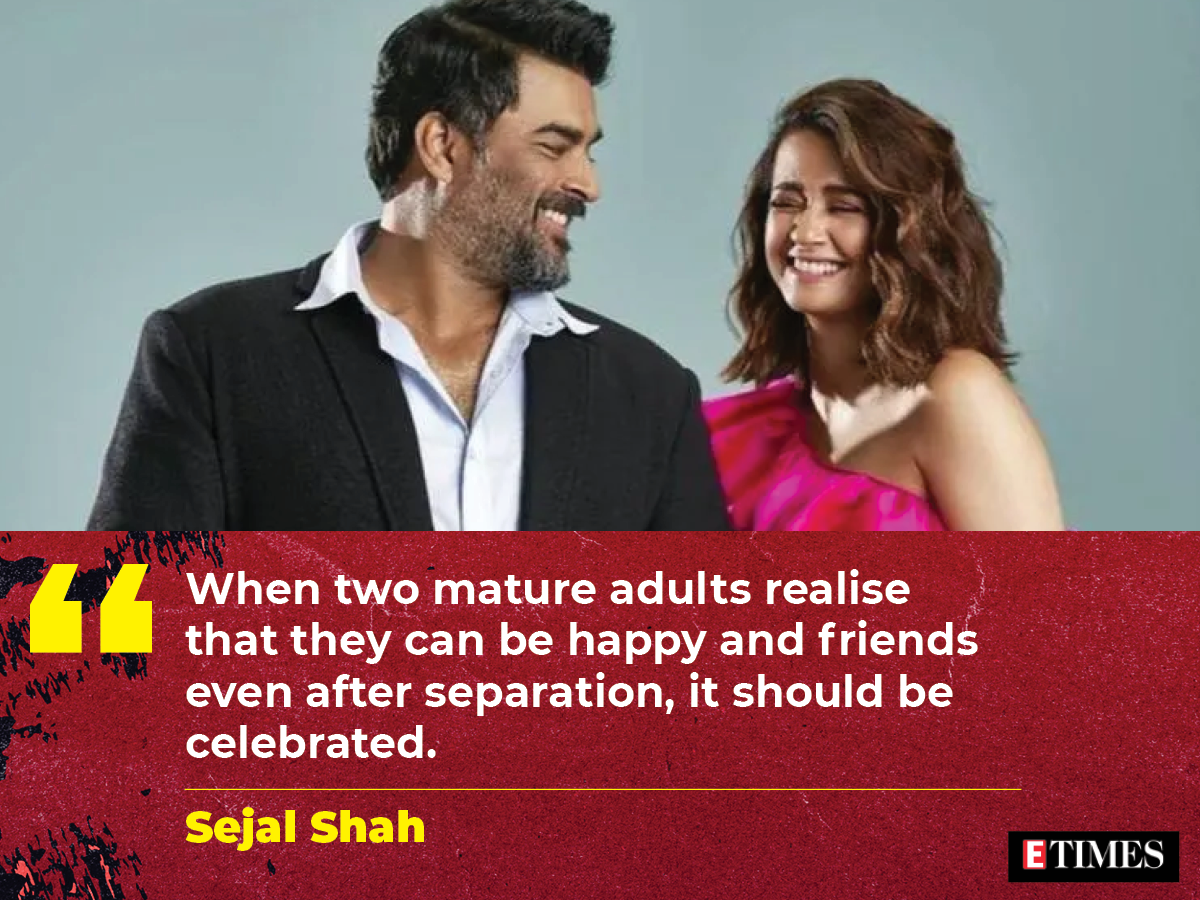 R Madhavan and Surveen Chawla's web series 'Decoupled' carried the same message that a divorce need not be a painful experience. Sharing the kind of positive response the series received, creative producer of the show Sejal Shah speaks to ETimes, stating, "So many people have tweeted and reached out to us and said that the series has changed the perception that divorce separation is a stigma. And that it should be acceptable and relationships can be healthy even after a separation. That couples can continue to remain friends. And why shouldn't an amicable separation be celebrated as marriages are. When two mature adults realise that they can be happy and friends even after separation, it should be celebrated."
Why post on social media?
"Social media is also (like) a front page headline of a tabloid, that may not be available in the newspaper," opines psychiatrist Dr Harish Shetty. One cannot argue that social media gives celebs the power to choose and write their news.
"It's a space that has replaced verbal sharing with friends. One avoids conversation, questioning and it becomes like, Mann Ki Baat… a one sided chat. It is also to connect with their fans out of respect and care. Here the disclosure also helps them to share their vulnerability and their moods," he adds.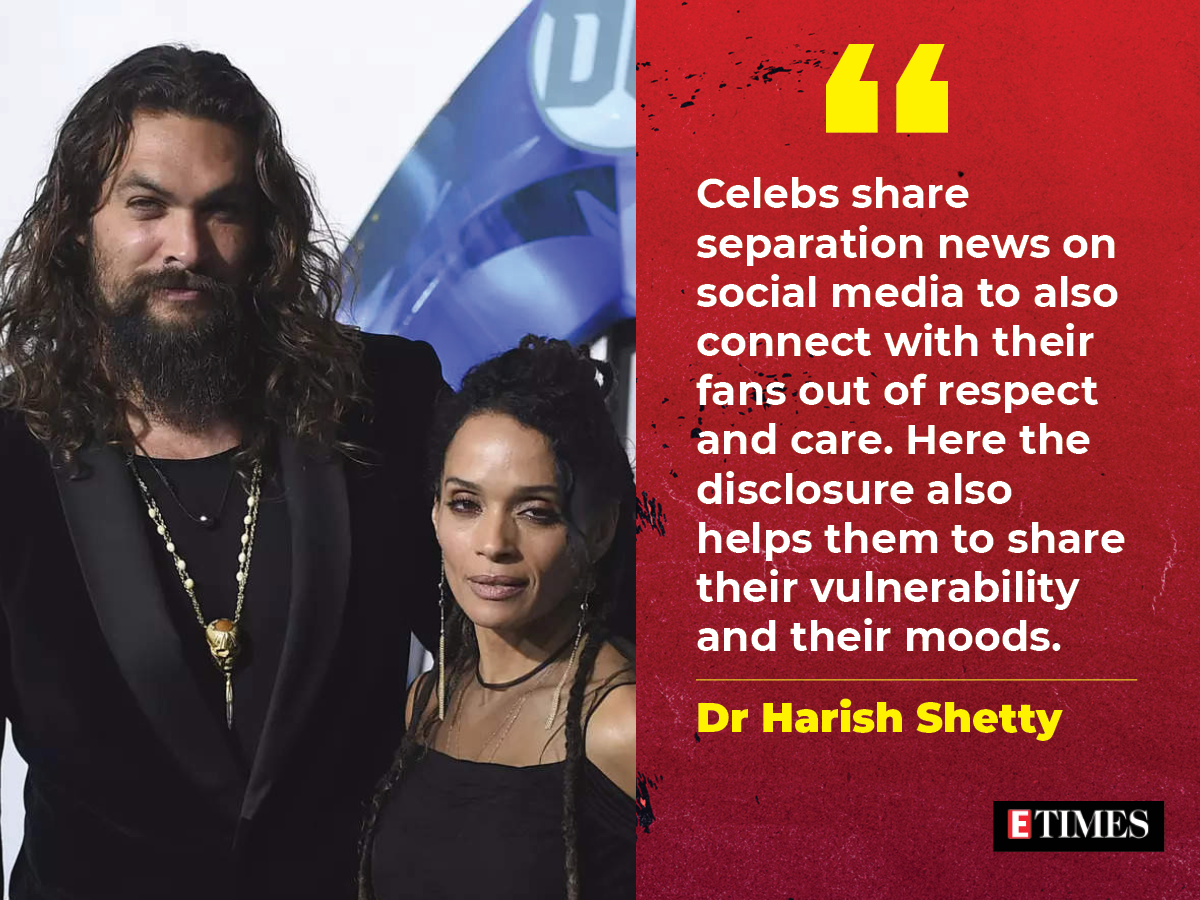 Some might like to think it is a strategic requirement. If one doesn't control the narrative on social media, they can get trolled and hamper the reputation. "When Deepika Padukone visited JNU during 'Chhapaak', that became a complete imagery management exercise for her. She lost a lot of following on social media. That says how big a star you are. These are external things but when you have a marriage, a publicly known couple is idolised together also. Which is why they want to communicate that they have taken a mature step. They both are happy about their decision. There is no bad blood, but they are moving on," says a digital media strategist on condition of anonymity.
Actor Vivek Vaswani catches the pulse of the generation as he says, "Today is the age of DIY! They have the means to reach their fans and their audience directly without the intervention or interpretation by a journalist or a magazine. So they do.'
"Social media allows you to communicate whatever needs to be communicated. And celebs have to maintain their reach and influence. When there is a positive or a negative story, especially a negative story, they get trolled. So they put out a very balanced communication, then there is no attack from lovers or haters," says an industry insider.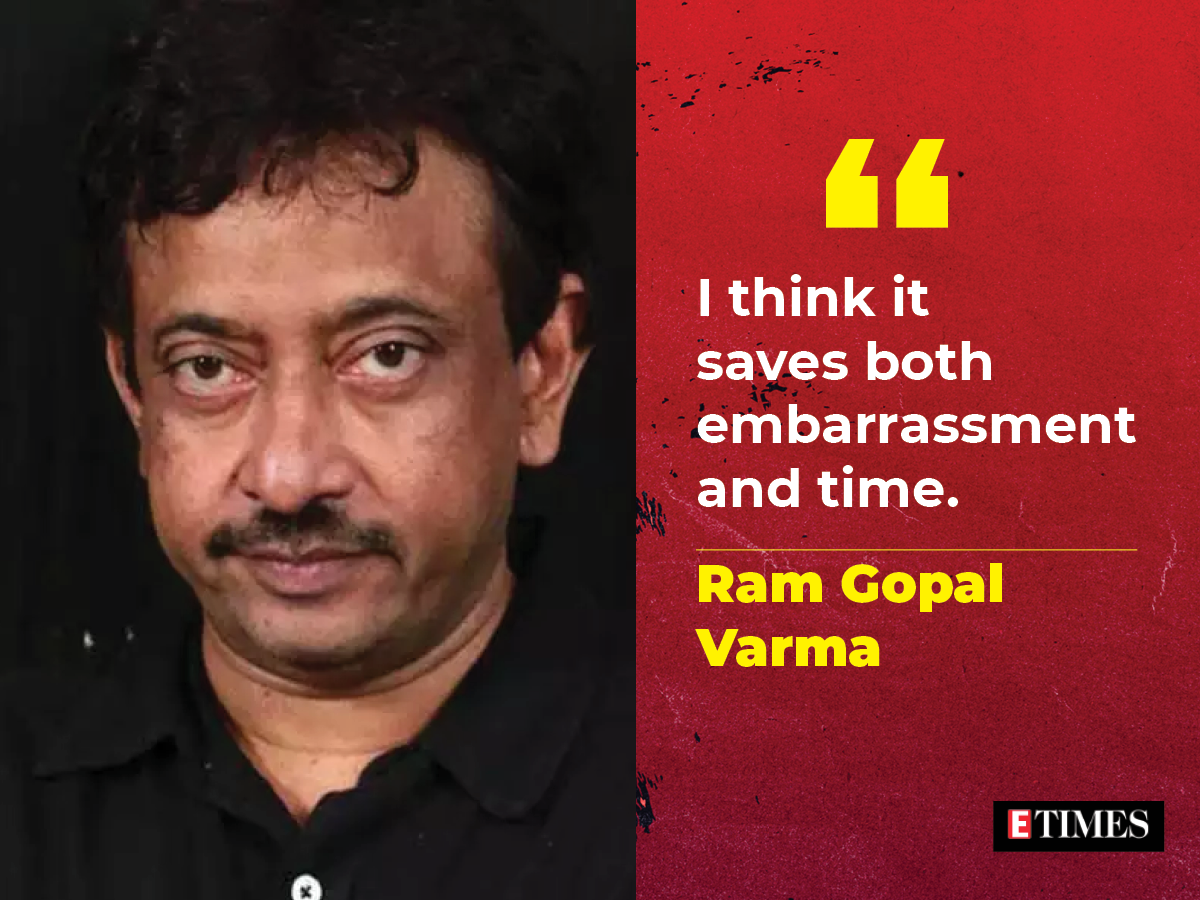 Filmmaker Ram Gopal Varma who has been pretty vocal after Dhanush and Aishwaryaa's separation maintains, "I think it saves both embarrassment and time." According to him 'star divorces are good trendsetters to warn young people about the dangers of marriages'!
Actor Nitish Bharadwaj begs to differ and says, "I use social media judiciously, selectively and positively. I do not believe in washing one's linen in public, the dirt comes back to us only. That's why I didn't speak of it for over two years. But overall, I fathom the period of separation is always painful due to various reasons and the celebs want to share their pain and loss in a minimalistic way without further questions being asked, which may be uncomfortable."
A cathartic experience
Social media has transformed the way some people experience loss and express grief. A strong network on social media can become an outlet to allow you to talk about your grief, and have supporters to console you. This can arguably be a good way to process grief.
"Celebrities also make brand building statements and this is also one of them… telling their fans emotionally about how they feel so that they can collectively feel and heal together. Some want to share the separation first to preempt the partner from doing it first and tarnishing his or her name. Celebrities also plan this with their partner so that they protect their careers and what they put out is more like converting an event into an achievement. Impulsively sometimes sadness leads to quick Twitter bytes," says Dr Harish Shetty.
Maintaining the brand value
Celebrities are a brand in themselves and any kind of news that is perceived as 'negative' can have an adverse impact on their brand value. A life event like a divorce or separation may have a sentiment based impact on a star's image in the short term, shares media sector analyst Karan Taurani. "After a period of time, the brand value comes back based on what the engagement level (of a celeb) is. Brand value does not get severely impacted over the medium-long term. It is only a near term impact. It can have a severe negative impact if the couple is already in a contract with some advertiser together. With so many business models coming in, even the divorcees can be suitable for an endorsement," he says.
Reality or farce?
While celebs maintain that the separation is amicable, some argue that a happy divorce sounds too good to be true. Web show 'Decoupled' depicted the story of a wealthy couple on the verge of separation dealing with the ramifications of their decision to happily part ways. "The happy divorce that comes without the destruction of the home is a fantasy. Probably everyone's fantasy. A comedy feeds not only on realism, but also on the desperate fantasy of people. To that end, 'Decoupled' is not inspired by real life because real life is not like this. Maybe some people have been inspired by 'Decoupled'," says Sejal Shah.
In a world where people feel miserable about so many things, why should they unnecessarily be burdened with living a life where they are unhappy when they can choose to live separately. No one should be forced to be unhappy just because society expects certain roles from them.
"Celebrities are just the extension and the mirror of the society we live in. And they are simply choosing the same paths we all are starting to take – not living miserable lives and choosing happiness over stigma and unnecessary burdens a society puts us all in," she adds.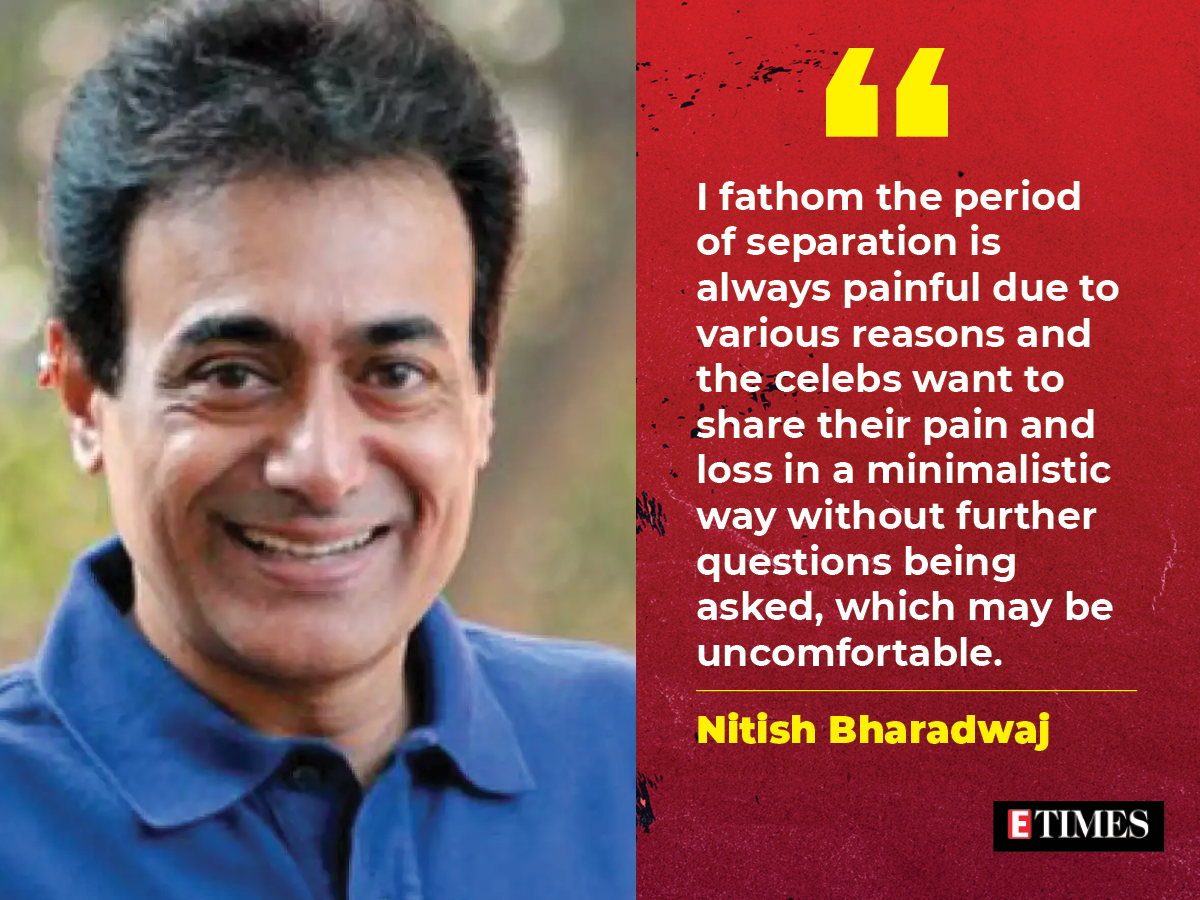 Actor Nitish Bharadwaj believes Indians are yet to understand a few things about relationship breakdowns. "Beating a dead horse doesn't make him run, so let go with dignity. If you owe money to your partner, give it and end the karmic cycle. Retain whatever goodwill remains, especially if you have children to bring up together. Being friends with the ex is possible only if the above three are followed so that there is peace even in an estranged relationship," he says.
Busting break-up rumours in style

Sharing on social media is quicker, easier and effective as it eradicates the possibility of speculations. Perfect case in point would be Arjun Kapoor and Malaika Arora, who, have time and again become victims to rumours of a break-up. Just like they did recently, when Arjun silenced rumour mongers with a couple selfie on Instagram and a slick caption that read, "Ain't no place for shady rumours. Stay safe. Stay blessed. Wish well for people. Love y'all

"