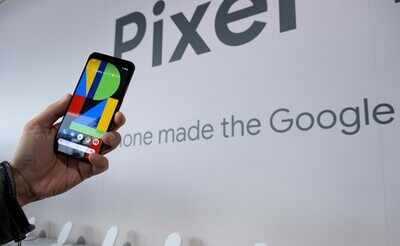 Internet search giant Google has reportedly discontinued its latest flagship lineup — Pixel 4 series — in the US and some other countries.
According to a report by The Verge, the company has confirmed that the devices will now be available till stocks last that to through partner channels. "Google Store has sold through its inventory and completed sales of Pixel 4 and 4 XL. For people who are still interested in buying Pixel 4 and 4 XL, the product is available from some partners while supplies last. Just like all Pixel devices, Pixel 4 will continue to get software and security updates for at least three years from when the device first became available on the Google Store in the US," said a Google spokesperson to The Verge.
This is the first time Google has discontinued a flagship smartphone lineup in less than a year of its launch as the previous lineups of Pixel, Pixel 2 and Pixel 3 have been available for around 18 months.
To recall, the Pixel 4 and Pixel 4 XL were launched in October but the company decided not to launch them in India.
"Google has a wide range of products that we make available in different regions around the world. We determine availability based on a variety of factors, including local trends, and product features. We decided not to make Pixel 4 available in India. We remain committed to our current Pixel phones and look forward to bringing future Pixel devices to India," Google had said at the time of the launch of Pixel 4 and Pixel 4 XL.
This news comes days after the company took the wraps off of the Pixel 4a smartphone. The handset, which has been priced at $349 in the US, is also known to come to India in October later this year. At the time of the launch, the company said that it will be available through Flipkart.